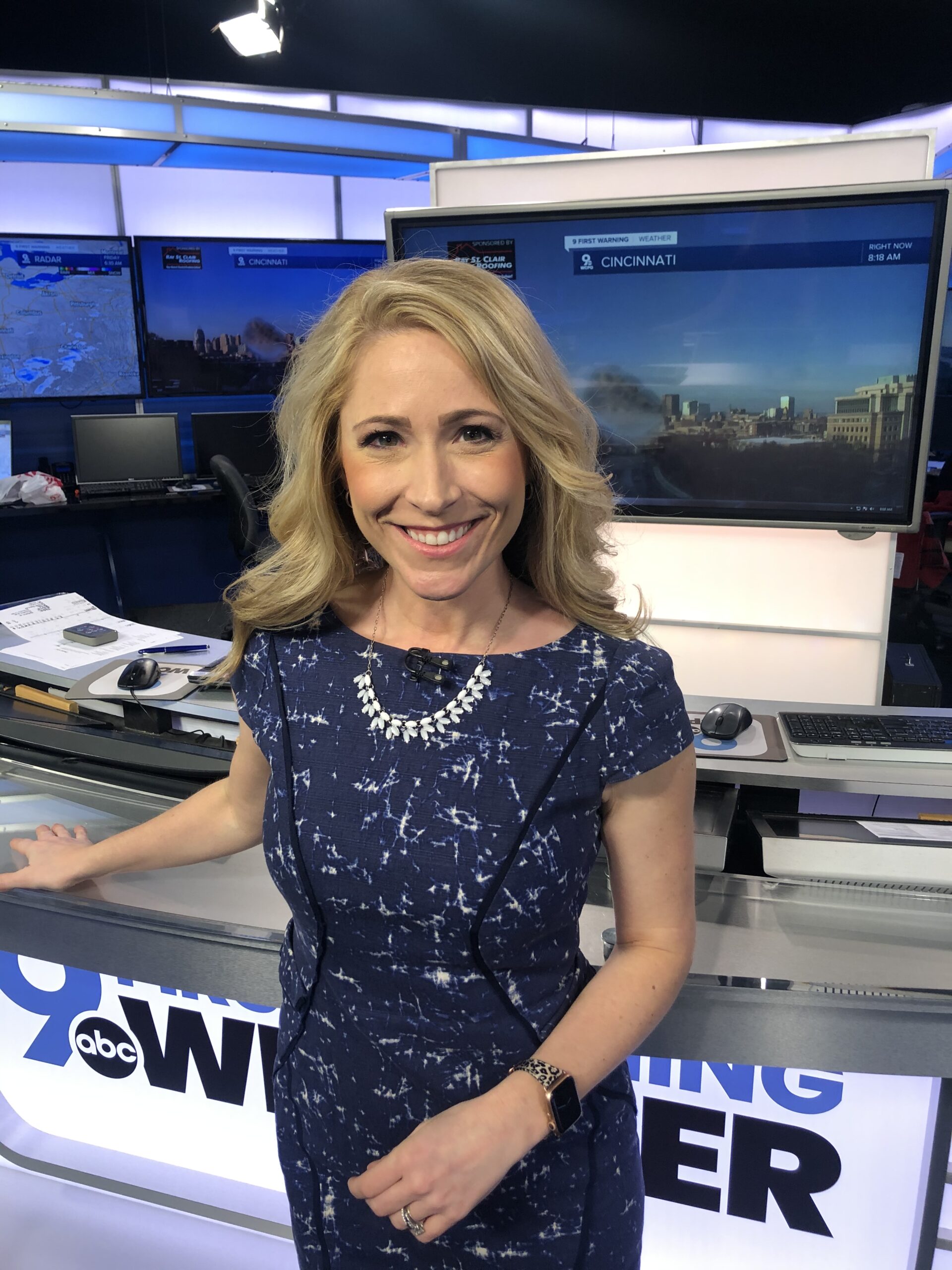 We are honored to introduce the Leading Lady

Jennifer Ketchmark

-Brehm​
Family members & pets: Mitch (husband), Stella ( 9 year old daughter), Conner (4 year old son) and Fenway (13 year old Boston Terrier)
Occupation & Employer: Meteorologist for
WCPO 9
Education: Eastern Illinois University and Mississippi State University
Hobbies: Sewing, reading, hiking and puzzles
What do you love about NKY? I'm still floored by how welcoming the people of NKY are. We came here with no friends or family and we've created quite the little "family" in our 6 years here. I also love that we have rolling hills. Where I come from in Illinois, everything is flat. A simple hill is a big deal!
Who is your biggest influence? My mother continues to be one of the biggest influences in my life. I want nothing more than to make her proud of the girl she raised.
What is one goal you've set for 2021? I want to get out and explore more of the regional resources. Instead of getting on a plane, we plan to travel via our RV this summer to check out popular camping areas and hiking spots. We've already checked out Mammoth Cave! But it's really about finding time as a family to do fun things together that don't include buying things, electronic devices or grand distractions. Simple seems to work best for us!
If you could learn to do anything, what would it be? I want to learn how to knit or crochet.
Do you have a cause or charity that is close to your heart? I'm a board member with the Spina Bifida Coalition of Cincinnati. I got involved with their organization after emceeing at their annual Walk and Roll event. I connected with a family and over time, felt more and more pulled to helping this organization.
If you could give one piece of advice to your younger self, what would that be? Don't worry about the little stuff and don't feel like you have to do everything yourself. It's okay to ask for help. It's okay to not be perfect.
Women tend to be multi-takers. Do you have a system that you love that might be good for others? I don't even know how to explain how I keep it all straight, but I love an old fashioned paper planner so I can see my appointments and plans. It's worn out by midyear but it works great!
Do you have a routine each day that helps to keep you balanced? I'm very structured about my day but I also work odd hours so I have to plan in advance. I meal-prep to make sure I eat well while at the TV station, then after work I take a nap to make up for my lack of sleep at night. Then I shift into sewing mode to get orders done for those clients. As the kids get home from school, I shift into momma mode!
Favorite ice cream flavor? I'm so boring, I love vanilla!
What is the best book you've ever read? I have a small reading obsession. In the last 3 years, I've read or listened to 233 books. But I still love The Nightingale, The Alice Network, Ordinary Grace, Before We Were Yours
Your house is on fire, all living things and people are out. You have the opportunity to run in and grab one item. What would it be? Ugh, that's a hard one. Maybe my wedding dress. Or my kids' baby albums.
It's been said that all great people can have their lives summed up in one sentence. "She loved her family deeply and talked about something that changes every day that impacts everyone's lives and managed to get paid for it, it was magical".