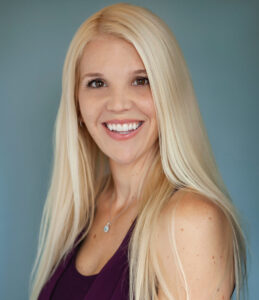 Family members & pets:
Jacob, Jayden, Aiden, Bennett, Ada (dog)
Occupation
: Direct Sales (not really working currently due to all the obligations with Bennett's care) former flavor and fragrance Chemist
Education:
Bachelor's Degree in Biochemistry from NKU
Hobbies: Love working out at OTF, swimming in our pool, and fishing with my boys.
What do you love about NKY?
The people I have met are my favorite part of NKY. I have lived all over the tri-state and Northern Kentucky. I have met the most genuine down to Earth people, the types of neighbors you can count on.
What is one goal you've set for 2022?
One personal goal for this year I set for myself was to run at least a 5K (3.1 miles) a day. I am excited to start a nonprofit to help
If you could learn to do anything, what would it be? I would like to learn to play the guitar. All three of our boys have a love for music and we do sing-a-longs all the time. I'm hoping this is something we can maybe even learn together.
Do you have a cause or charity that is close to your heart?
My youngest (by 9 minutes) Bennett was diagnosed with Burkitt-Like Non Hodgkin's Lymphoma in January 2021. After getting a little too close of a look at the lack of funds that go to pediatric cancer research I made it my personal mission to help prevent future warriors in their fight to find a cure.
I am honored to be a 2022 Lymphoma & Leukemia Society Man & Woman of the Year candidate to help raise awareness and funds to help facilitate better outcomes and treatment options for all cancer patients no matter age.
Do you have a routine each day that helps to keep you balanced?
I have always been an early riser. I get up every day through the week at 4:10 AM so I can say my morning prayers in a quiet house, make sure the boys clothes are out for the day, make lunches, and get out the door in time to go to a 5 AM OTF class to clear my mind and get my daily workout.
Favorite ice cream flavor?
I have always loved Strawberry Ice Cream
What is the best advice you've ever received?
Not direct advice but once read "Other people's opinions of you are none of your business." and it really resonated with me to not let other people's opinions of me affect what I decide to do in my life.
What advice would you give your 20-year-old self?
Don't settle for something that doesn't bring you joy.
It's been said that all great people can have their lives summed up in one sentence.
More of my motto but "Take a deep breath before you react"
You can follow our journey and follow Bennett's full story on Facebook
@Blessing For Bennett
and
Caringbridge.com
@Bennett Dooley
.
Please also visit my fundraising page to learn more and to make a donation today:
https://pages.lls.org/mwoy/in/indy22/cdooley