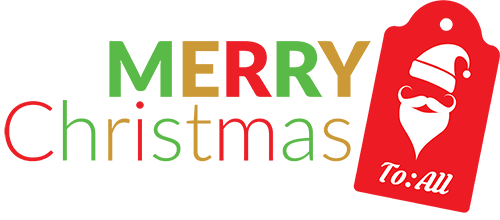 Introducing the Non-Profit Spotlight:
Merry Christmas To All
Founded by: Kurt & Ashton Reynolds
Mission:  To help underprivileged children have a merry Christmas!  Do you remember how great Christmas morning was for you as a child? You woke up and ran to see all of the presents under the beautiful tree. It was the best day of the year! Some of your best memories of childhood come from that morning. It was magical.  Unfortunately, not all families are able to provide presents in order to give their children those same memories. Merry Christmas To All was started to give as many families that magical morning. Every dollar raised will provide presents for as many families as possible. With your help, the Christmas spirit will spread and Christmas morning will be wonderful for everyone!
When did the organization start and by whom?   Started in 2018 by Kurt and Ashton Reynolds
What makes your organization stand out among others? We are very selective on the families we choose and then go all out for them to ensure they have a great Christmas.  We not only help the children but will also give some family gifts as well such as towels, bedding, etc that the family could need.   We also donate a book to every child we select to help.  There are studies showing a lack of reading to young children directly relating to ACT scores.  Unfortunately underprivileged children aren't read to as much so we give a book to help allow them to read.
What are the greatest needs of the organization?  There are two big needs that we have.  First is more funding to help reach more children.  We have grown every year.  We started with 48 kids in 2018.  We grew to 72 in 2019 and then again to 125 in 2020.  We are hoping that growth continues and we can help 175-200 this year!   The second need is help on the purchasing of gifts for the kids.  As you can tell with the amount of kids, it's very difficult to do the proper planning and buying of all the gifts for the kids.  We don't just buy 1 gift per kid.  They are getting the Christmas experience with things they want, need and like.  So it's very time consuming.  Luckily, we have had so many kind people offer to take on families and do the purchasing.  That really helps not only on the time but the organizing because we can have one family handed to us without trying to go through hundreds of Amazon packages sorting it out.  We do offer to make the payments and just ask to help on the finding of the gifts and checking out/opening them at your home.  Thankfully though, a lot of the people who ask to help in this way also donate the money to buy the gifts.   It's amazing how kind people are and how willing they are to help.  Getting our name out there and letting more people know of us will help allow us grow to more kids.
Who do you assist? Why?   We try to help families that are working hard to make ends meet but don't have extra money at Christmas to get gifts for their kids.  We get a lot of stories told to us and they are heartbreaking.  The kids in these stories deserve so much and we want to help.   It could be a single mother that works full time but doesn't have extra money to buy gifts, families whose house caught fire and can't celebrate that given year, medical problems for someone in the family which caused money issues that year, and many others like that. Christmas is a stressful time for any parent and we want to help take that stress off. On the kid's side, can you remember how great Christmas morning was?   Waking up and going to the Christmas tree to see all the presents.  That is the greatest morning for a kid and a family to have as memories.  We want to spread and give all of the kids and families that memory to last a lifetime.
How can people get involved with the organization?  Our website is going under some construction right now but you can donate through there.  You can also reach out to Kurt to hear ways.  Once we get the families set, knowing we have people who want to help buy the presents will speed up the process big time.  You can also donate new toys.  We have a vision of the future where families can come into a "toy store" we created and pick out their own presents to get more ownership of the gifts.  So we are always accepting toys to have more options.  We started a trial run for this last year for 5 families and it went wonderful.   We are hoping to keep growing that part so toys are always welcome!
Anything else you would like to include?  We appreciate any and all help.  Everything filters back to the kids and any help really makes a difference.
Kurt Reynolds
(859) 240-6455