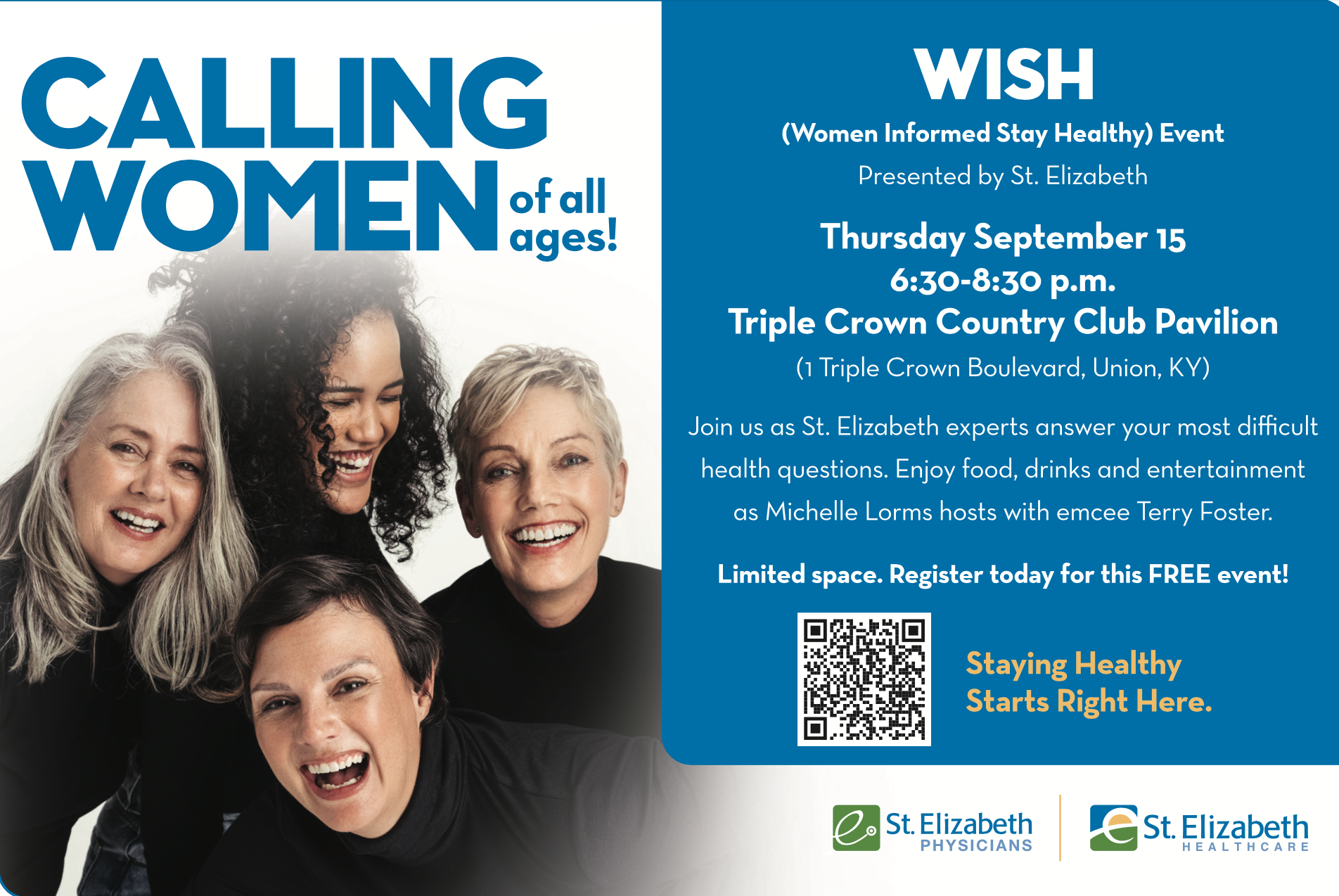 𝐋𝐚𝐝𝐢𝐞𝐬 𝐍𝐢𝐠𝐡𝐭 𝐎𝐮𝐭.
Bringing women together for a night of friendship, laughter and information.
Knowledge is Power!
𝗪𝗜𝗦𝗛 – 𝗪𝗼𝗺𝗲𝗻 𝗜𝗻𝗳𝗼𝗿𝗺𝗲𝗱 𝗦𝘁𝗮𝘆 𝗛𝗲𝗮𝗹𝘁𝗵𝘆. Regardless of your age or what phase of life you're in, you've probably encountered a few "something's wrong with me" symptoms.
St. Elizabeth
 WISH program is your connection to quality, reliable and understandable information.
The evening will be emceed by Terry Foster and will sure to be filled with lots of laughter, friends, great information and incredible giveaways.
Heavy hors D'oeuvres and drinks will be provided.
Thursday, September 15th
6:30pm-8:30pm
Triple Crown Country Club Pavilion
1 Triple Crown Boulevard
Union, KY 41091
Register for this Free Event, Click HERE  or visit our Facebook Page for Details