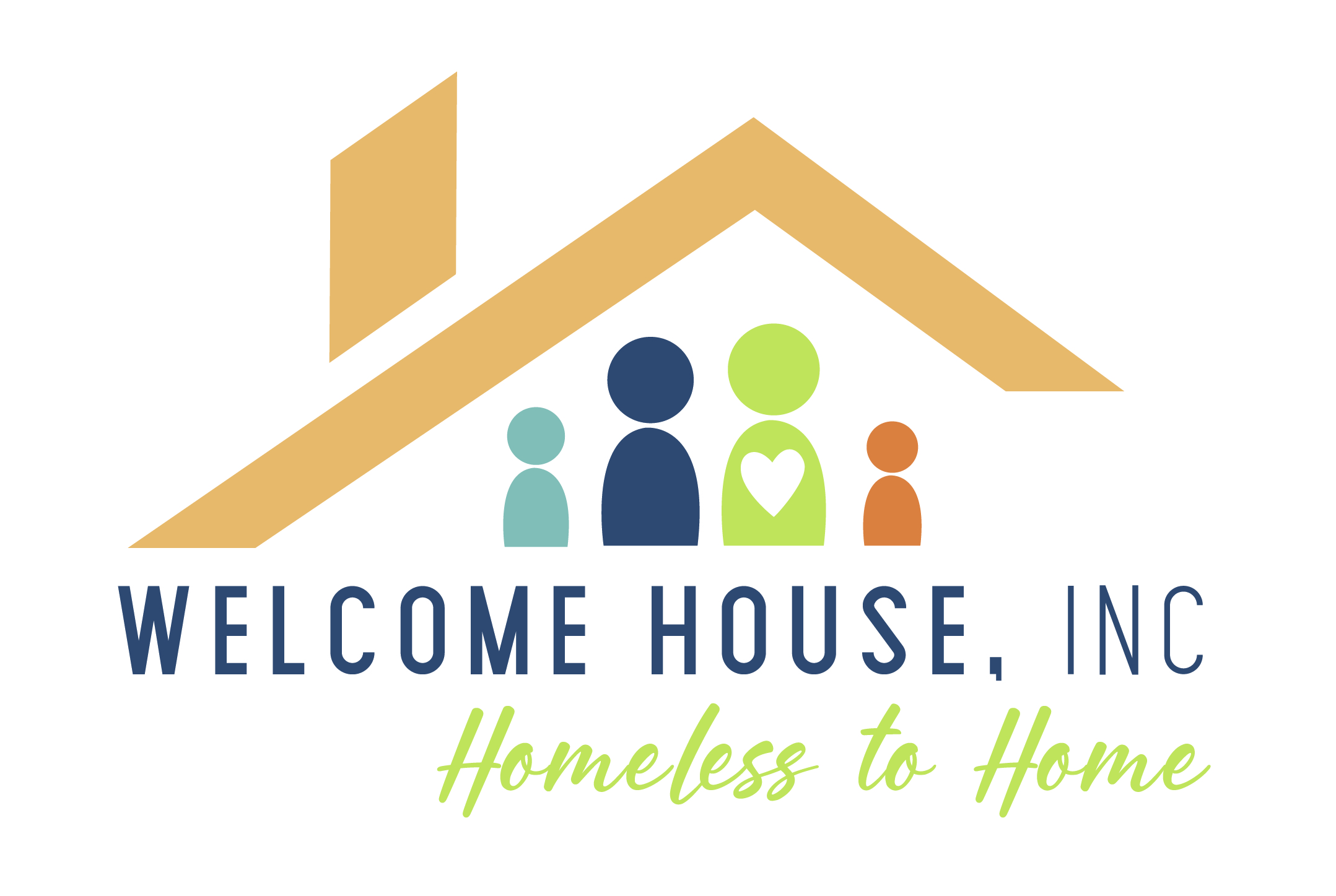 Leading Ladies NKY non-profit spotlight:  Welcome House, Inc. www.welcomehouseky.org
Mission: Welcome House provides a continuum of services to take those we serve from housing uncertainty to housing stability.
When did the organization start and by whom? In 1982, a coalition of churches founded Welcome House to serve the economically disadvantaged citizens of Northern Kentucky.  This coalition committed to support Welcome House financially and through volunteer efforts. In her humble beginnings, Welcome House first opened its doors as an Emergency Assistance Center. In the early 1980s homelessness of single parent families skyrocketed.  An increasingly large population of women with children needed a safe place to stay.  Welcome House recognized the need for shelter for women and children and renovated a building on Pike Street in Covington and the Welcome House Shelter opened in 1983. Over the past 40 years, we have grown to 28 programs and services that serve men, women, and children experiencing homelessness.
What makes your organization stand out among others? It is our belief that Welcome House stands out because of our 40 years of providing services to those experiencing homelessness throughout Northern Kentucky. Although we do provide some emergency services to those in need, we truly strive to provide the best care possible to find pathways to housing. Our continuum provides the foundation for those seeking housing to ensure stability in the future. Our organization doesn't stand out more than others, it stands out because of the amazing agencies that exist in our region where we are able to collaborate with them to provide the most holistic of care to the men, women, and children we serve that are experiencing homelessness.
What are the greatest needs of the organization? Monetary donations are always a top priority; these donations allow us to provide the best services to those in need. You can donate here. https://www.welcomehouseky.org/make-donation/
We also have basic needs lists located here: https://www.welcomehouseky.org/get-involved/wish-list-items/
Besides monetary donations, our highest needs are shelf stable foods for our shelters such as cereal, canned pastas/meats, can openers, canned fruit, granola bars, energy bars, and water. We also need housing items like cleaning supplies, pillows, sheets, and towels.
Who do you assist? Why? We assist men, women, and children who are experiencing homelessness. The majority of those we serve are seeking stable housing, we provide those services to them in the hopes that we are able to get them housed. Homelessness is a major issue in the Northern Kentucky region. In 2021, we served almost 3,000 individuals and over the past 40 years we have served over 95,000 men, women, and children who were experiencing homelessness. Our services are vital and life-saving/changing.
How can people get involved with the organization? Please visit https://www.welcomehouseky.org/get-involved/volunteer-opportunities/ to see all of the ways you can get involved and who to contact!
Anything else you would like to include? We are so grateful to our community members who recognize Welcome House as one of the premiere services providers to support those in need and who are homeless. As an agency, we strive every day to stabilize those we serve in an effort to create a bright, successful, happy future for them.
Share any upcoming events. Our next event is Summer Sunday on Sunday, August 7, 2022! To find out more information, please visit https://www.welcomehouseky.org/news-events/events/summer-sunday/ We have some amazing raffles and silent auction items!
Contact Information: www.welcomehouseky.org
Danielle Amrine, CEO
Kelly Rose, VP of Marketing & Communication [email protected]